Sharon August 3rd, 2010
I'm really sorry to see my neighbors go, even though they've been busy and we haven't seen much of them for the last couple of years.  They have been excellent neighbors and good friends, and I wish they wouldn't move.  But since they have their reasons, the best I can do is maybe help sell their house, and get some new, but equally excellent neighbors living next door to me!
So, wanna buy the house next door?  It has small acreage at the top of the hill, in a nice, rural setting, across the street from lovely people, and (IMHO of course) next door to some nice folks

.  Duanesburg (the school district) is a good school district for those looking for those things, and we have tons of local food resources. 
The house is large and has a nice in-law apartment and is ideally set up for an extended family.  They've done a lot of work on the house, and it has definite good adapting-in-place possibilities.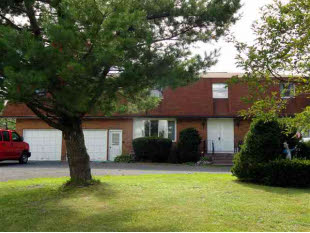 The community is well out of a flood plain, in easy commuting distance of Albany and Schenectady, pretty and rural and friendly.  The only thing I ask is that if you move in next door, you have to promise not to start an expose blog about how Sharon really doesn't have it all together

.
There's more info here - see you around the neighborhood?