admin August 12th, 2010
 Mistress Quickly, American Working Farmcollie extraordinare gives you a big friendly welcome to the Gleanings Farm Store!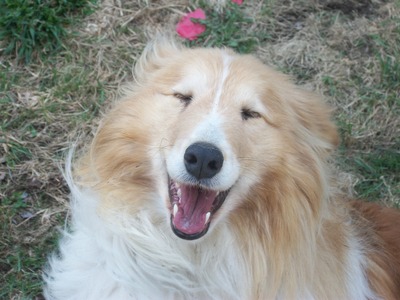 Here's where we sell our farm products, including Sharon's Books (which, after all, come from our farm just as much as the rest!), medicinal teas and tinctures, local poultry and rabbit meat (no, you can't send that through the internet, you have to come and pick it up) and subscription garden plants, all grown with passion and energy by a family committed to the lowest input agriculture possible!
I'm still getting this page up and running.  More soon:
Tinctures Macerating: